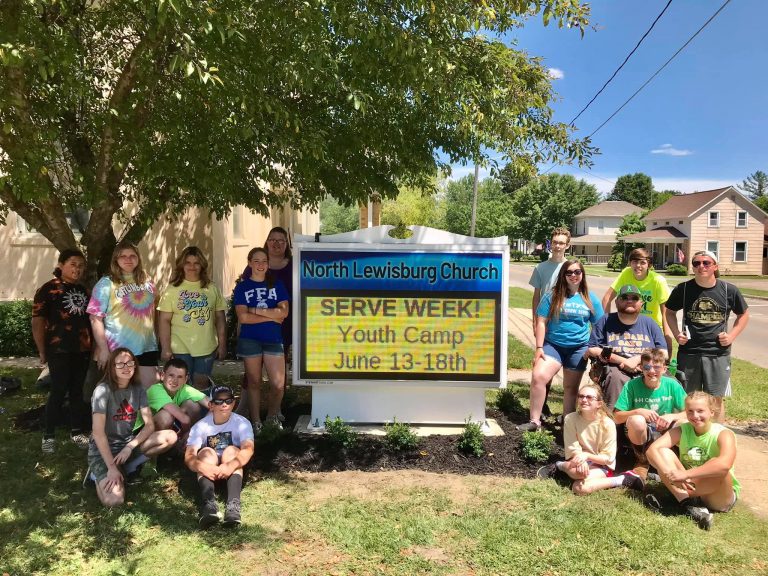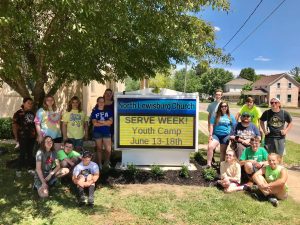 At North Lewisburg  Church, a United Methodist congregation, we're always excited to welcome new visitors. We hope you'll join us for a service, and we want to make your visit as comfortable as possible. Here's what you can expect when you come to our 10:45 a.m. service.
Our church is located at 124 E Maple Street, and parking is located beside the church and across the street from the church. Come as you are. If you have mobility restrictions or young children to carry, feel free to use one of the spots closest to the door.  We like to keep them free for visitors and people who need assistance.  We also have a side door entrance underneath the overhang that you can use to drop someone off and then park your car.
Once you walk in the doors, you'll see that the congregation has all types of people just like you.  People looking for encouragement, for help, for hope, and for a better understanding of God's word.  Growing in our faith as we develop a personal relationship with Jesus.
Be sure to hang around after the service and join us for coffee. You'll have a chance to meet our pastor and many other people in the church. We'd also love to get to know you so you're a familiar face the next time you come.